Attraction Oil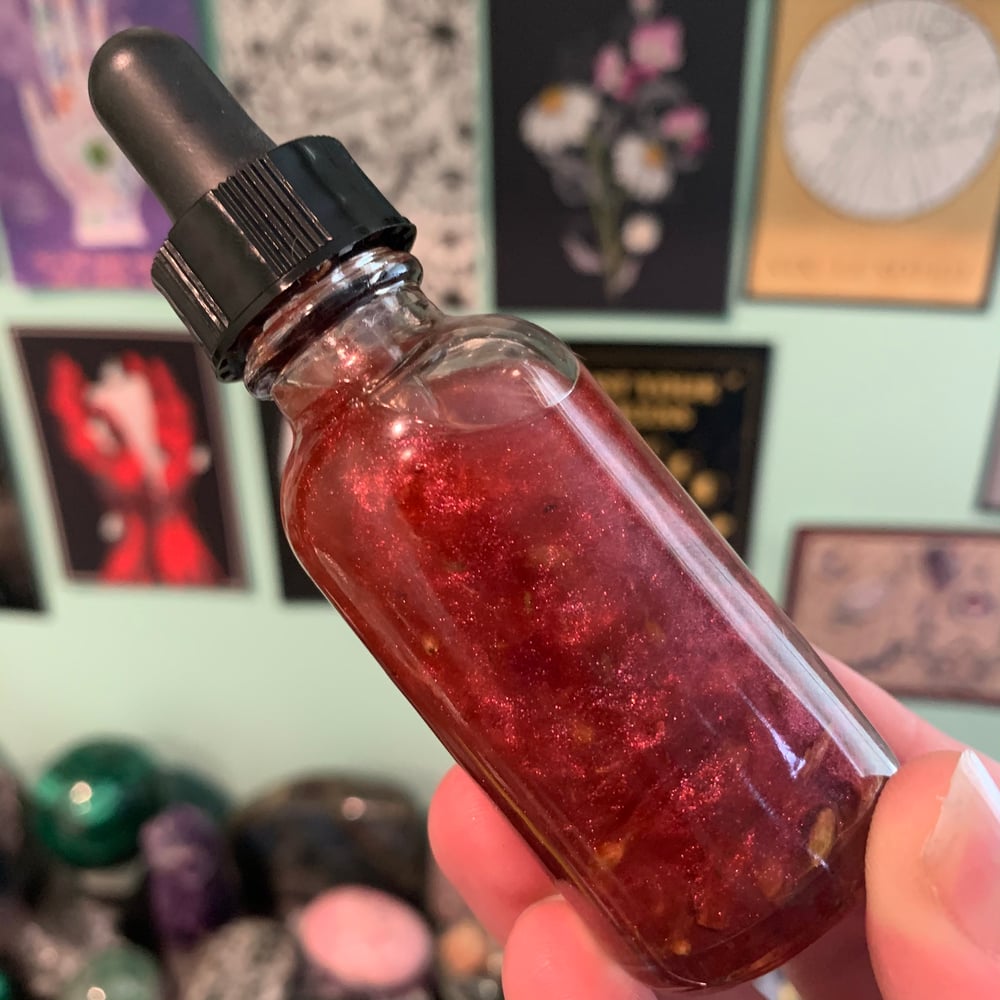 Processing time: ready to ship in 3-7 days.
An oil to unleash your inner bad witch. Designed to bring out confidence in you that'll attract love and passion. Not intended to be used for love spells that violate free will.
Made with: yarrow, cinnamon, hibiscus, basil, ylang ylang oil, and patchouli oil.
Ritual oils handcrafted in small batches with herbs, roots, and essential oils based on my knowledge of plant magic. Use it to dress candles, anoint your body, in a bath, you name it! All oils are blessed and prayed over by me to infuse with intent. Comes in a 1oz dropper bottle or 1/3oz roller bottle for easy use.
Disclaimer: We are required by law to state that these items are sold as curio only. While I believe in their power, we do not guarantee any results. Preform a small patch test if using on skin for allergy purposes.